Wood flooring is the most beautiful, economical, environmentally friendly, and easy to care for material you could choose for your home. Wood flooring creates a look of elegance that will never go out of style and looks great with any style of decor. Wood is simple to keep clean and won't harbor dust, mold, and mildew; which helps to improve your indoor air quality.
Wood floors come in a variety of styles. Each style is available in a variety of species, colors and widths, so choosing the right style simply is a matter of choosing the look you prefer. From engineered to solid hardwood, we offer a wide variety of styles and colors to suit your taste.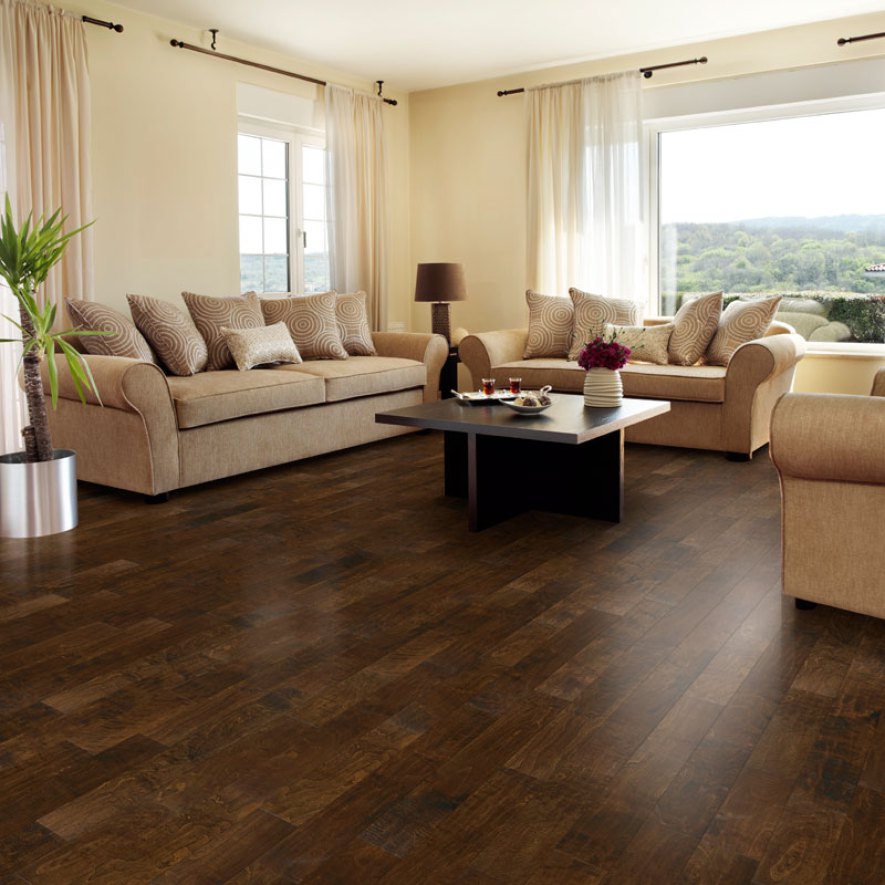 Wood flooring adds elegance to any room.