Carpet brings an added pleasure to your home by adding warmth and comfort to any room. Carpet increases sound absorption and insulation, ensuring your floor is warm in winter and cool in summer. Carpet can be easily installed over many kinds of surfaces, and it great for hiding irregularities in your subflooring.
A carpeted floor is a beautiful, functional, and economical flooring option for families with kids and pets. We offer a wide variety of colors and textures perfect for any space. With so many colors and textures to choose from, there's no reason to put off buying new carpet. You're sure to find carpeting that suits both your lifestyle and your budget.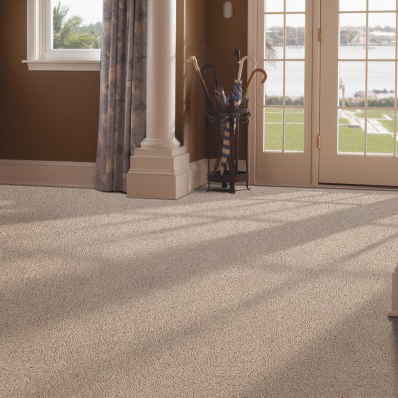 Carpet adds a physical and aesthetic warmth to any room.